Hankins 18-Hole Course
Course Overview
Hankins, named for the pioneering Hankins clan who homesteaded much of the ranch, presents an opposite perspective to the natural landscape and elevations that highlight the playing experience. Hankins No. 18 is known as the "Hixson Hole," as it presents the 12 legal advantages in golf to ensure players will "nail it" off the tee and send the ball on the longest drive of your life. And if you do, the reward awaits in Egan's Hideout when your round is complete.
The course direction is reversed each day to create a different layout with a variety of pin placements and tee box options, creating thousands of unique rounds. While the course is free of water hazards, there are over a hundred bunkers incorporated into the course design.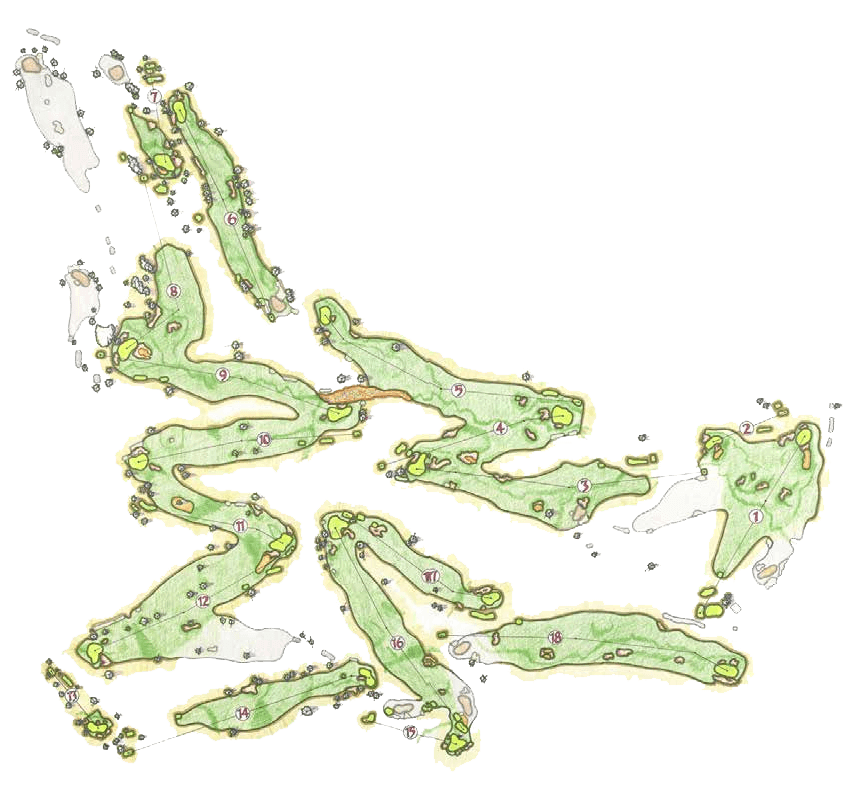 Hankins Hole #1
Par 4 • 415 • 370 • 335
The opening hole on the Hankins welcomes you with a chance to swing away at the first shot of the round. The drive plays downhill into a huge fairway (235 yards wide at the peak). There are four bunkers to avoid and plenty of undulating ground to make a second shot anything but simple. This is one of the nine double greens at Silvies, and will be played as the 17th on the Craddock.
As you play down the fairway, look to the right to see the 18th of the Craddock and the left to see the 17th.