Craddock 18-Hole Course
Course Overview
The Craddock, named for the Craddock family – John "Jake" Craddock and his four sons – who settled and consolidated much of the valley, is a championship 18-hole layout that traverses the ridges that overlook Silvies Valley.
The course direction is reversed each day to create a different layout with a variety of pin placements and tee box options, creating thousands of unique rounds. While the course is free of water hazards, there are over a hundred bunkers incorporated into the course design.
Like designers of old, Dan also led the team that actually built the courses every day and he, himself, made every design decision, no matter how small. The Campbell Family provided the place, the water, the equipment, and the resources.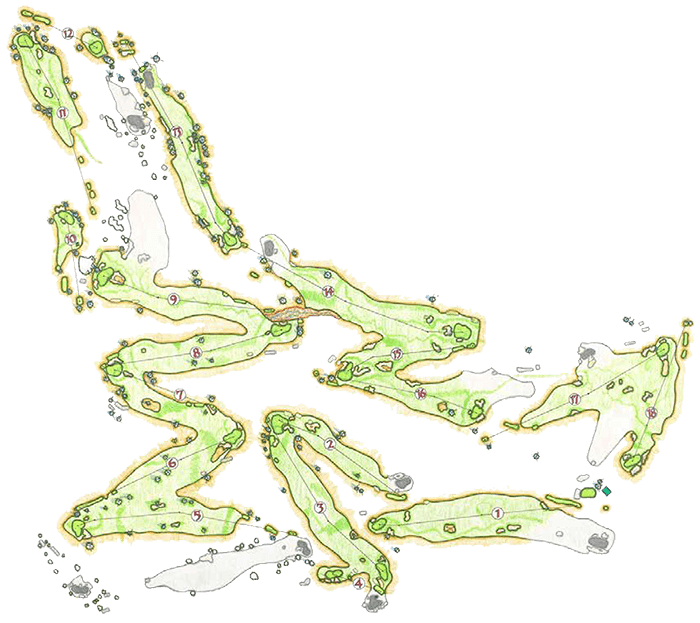 Craddock Hole #1
Par 5 • 555 • 490 • 455 • 425
This short par 5 gives everyone a chance to jump start their round with this gettable hole. Your mind will tell you to stay right (the Line of Charm) but driving left will give you a better angle to go for the green in two shots.
The real challenge starts as you play into the ever-narrowing fairway avoiding the big fore bunker about 50 yards right of the green and the left greenside bunker. The green is mostly a punch bowl except for the very back. Sideboards can be used effectively here to bring errant shots back to the middle of the green.